Ceremony of Honoring the High-Achieving Syrian Students in the UAE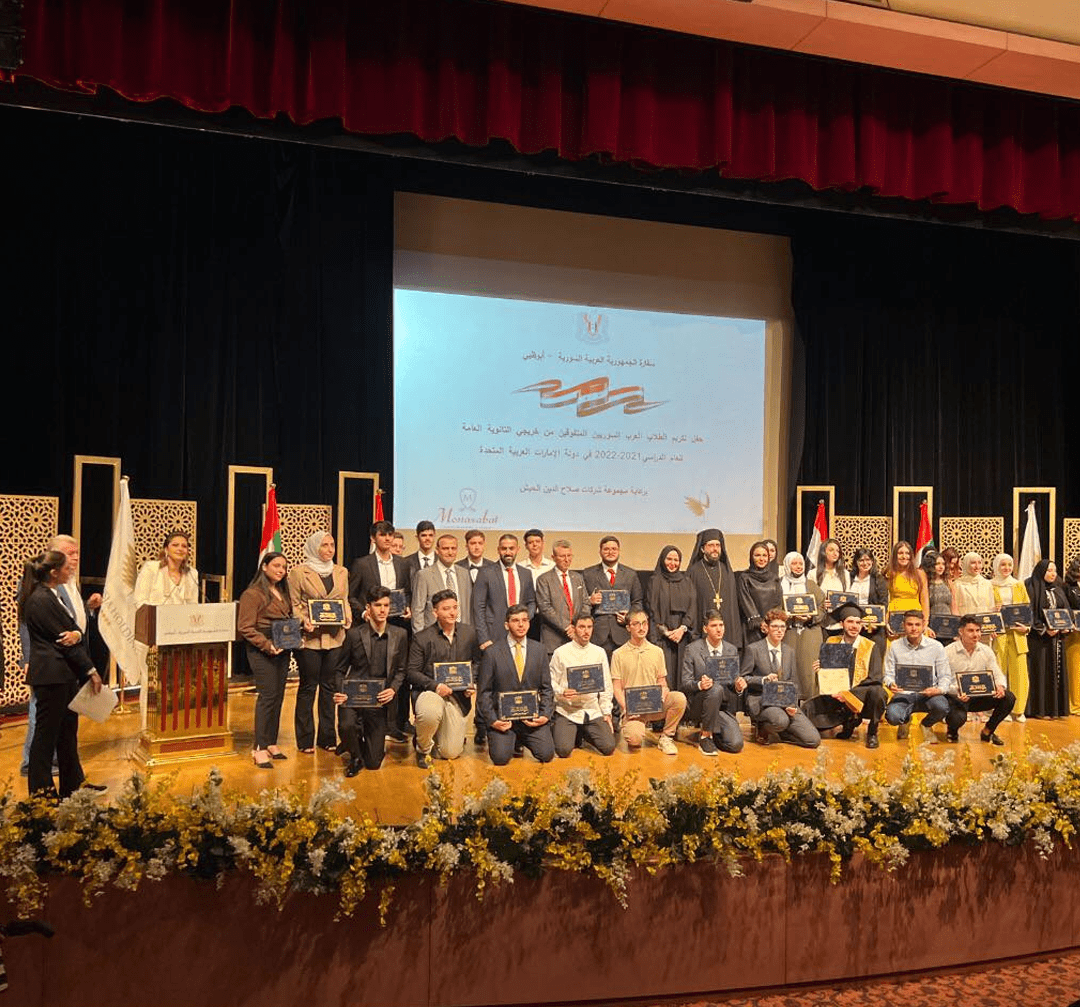 Syrian community in the UAE celebrated the high academic achievement of a large number of its students in secondary school exams for the academic year 2021-2022, where a large honoring ceremony was held for the high-achieving students in Abu Dhabi. The event was held with a diamond sponsorship by Andalusia Holding (Salah Al-Habash Group of Companies).
Ambassador of the Syrian Arab Republic to the UAE Mr. Ghassan Abbas delivered a speech in which he welcomed the attendees, and expressed his pride in the excellence of the community students in the Emirates. Mr. Salah Alhabash who also has set out his views on the meaning lays behind this honoring which goes beyond a mere celebration of success and excellence, rather it is an appreciation for the excellent students and their families that cherished them, their schools and teachers, as well as their country. It also represents an appreciation for the country that embraced these families, UAE.
The ceremony was attended by a group of Emirati and Syrian diplomats and businessmen, members of the teaching staff in Emirates schools, parents of high-achieving students, in addition to the Syrian students honored in this ceremony from all over the UAE.